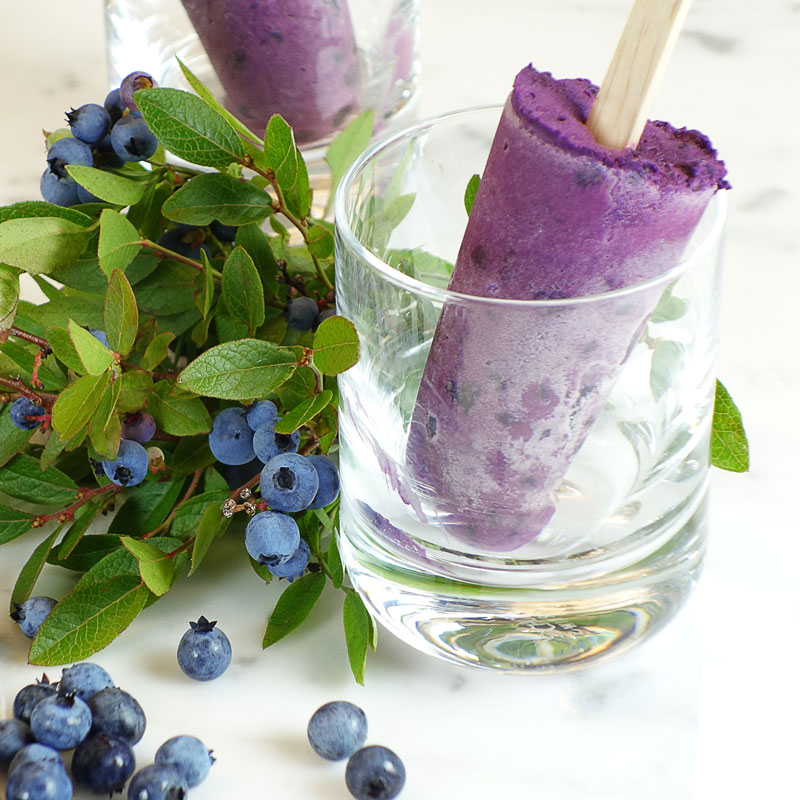 Wild blueberries are in season for just three short weeks in the Summer, and we can never get enough of their intense, wild flavour and wonderful nutrition. This recipe combines ripe, vibrant wild blueberries with healthy homemade yogurt for a delicious summer treat. Wild blueberries have lower water content and a substantially higher nutritive value per pound than the larger and more common cultivated variety of berries. They have a more intense, sweet and tangy taste than cultivated blueberries, and deliver essential nutrients in every bite.
Frozen wild blueberries also pack the same nutritional benefits, and we've found that frozen berries work perfectly in this recipe. The state of Maine freezes 99% of their wild blueberry crop, making frozen wild blueberries more widely available.
Homemade Greek Yogurt Base. For the base of this frozen dessert we make our own custard-style yogurt recipe and then strain overnight in the refrigerator. The heating process used for custard-style yogurt denatures the milk proteins, which allows more of the protein to remain in the yogurt after straining and contributes to the thick and creamy texture of the frozen dessert. According to the National Yogurt Association, the beneficial cultures in yogurt are still active after freezing, so your beautiful homemade dessert is also a super healthy one, with plenty of protein and live cultures.
Yield: Makes about 4 cups of frozen yogurt

Ingredients
| | |
| --- | --- |
| | Quantity |
| Custard-style whole milk yogurt, strained overnight* | 950 ml (965g) |
| Wild blueberries, fresh or frozen | 900 g |
| Sugar | 6 Tbs (75 g) |
| Vanilla extract | ½ tsp |
*Note: There will be about 2½ cups / 600 ml of very thick yogurt after straining.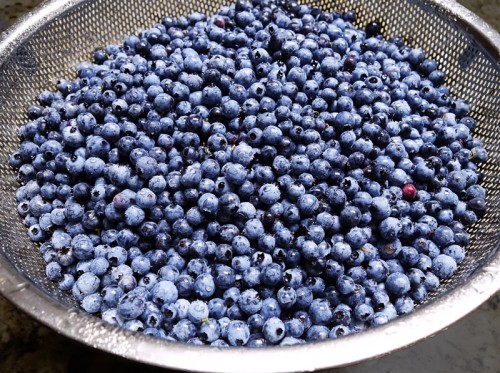 Equipment: Brød & Taylor Folding Proofer for making the yogurt base; ice cream freezer and either a one-quart / one-litre container or individual popsicle moulds with wooden sticks. For the creamiest texture, pre-freeze the containers until it is time to fill them.
Cook the Blueberries. Begin with thawed, rinsed and drained blueberries. In a medium saucepan, add the 6 tablespoons of sugar to ½ cup (118ml) of water. Heat over medium heat, stirring frequently, until the sugar dissolves. Add the blueberries and stir gently to coat the berries with hot syrup. Turn the heat to Low and cook berries about 10 minutes to soften skins.
Drain the Berries. Place a colander over a bowl and pour in the berry mixture, allowing the juices to drain into the bowl. Reserve berries in a small covered bowl and chill in the refrigerator.
Concentrate the juices. Return the drained blueberry juice to the saucepan (or to a microwavable container). Using the microwave or stovetop, reduce the juices to about 1/3 cup, creating a thick, heavy syrup. If using the stovetop, use low heat and stir often to prevent burning on the bottom. Allow to cool. Mix the chilled berries with the reduced syrup. At this point the prepared berry mixture can be left as is, pureed smooth, or mashed with a fork.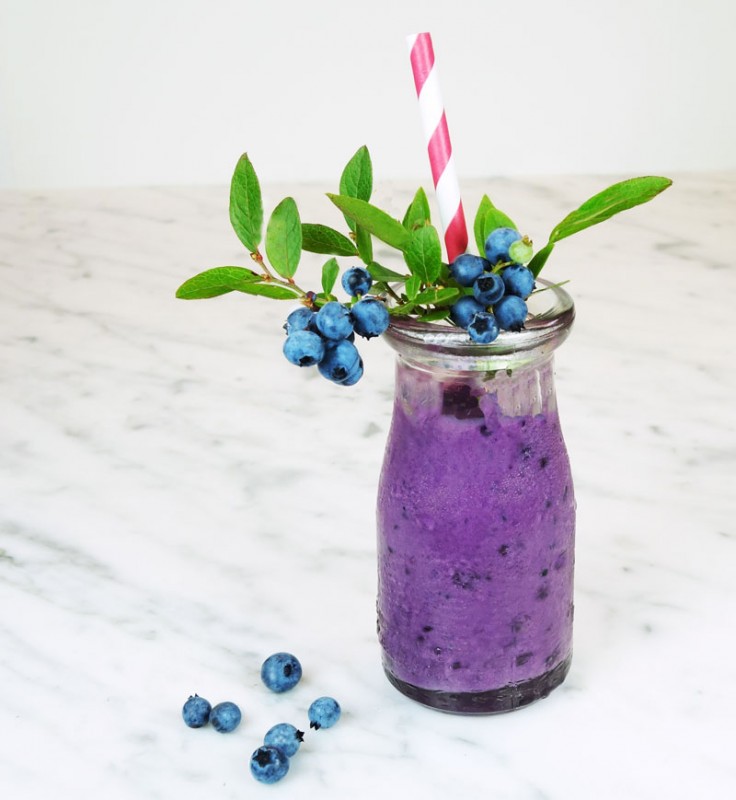 Make and chill the pre-mix. Fold the prepared blueberry-sugar mixture into the strained yogurt and stir in the vanilla extract. Taste and correct for sugar, adding superfine sugar, maple syrup or honey if needed. Chill in the refrigerator until completely cold.
Freeze the Yogurt. Put the chilled pre-mix into your ice cream maker and freeze according to instructions. When ready, pour the mixture into popsicle moulds (or a one-quart/one litre container) and freeze. After 30 minutes, insert sticks in the center, cover and freeze until firm.
Wild Blueberry Smoothie: 3 scoops Wild Blueberry Frozen Yogurt in a blender, 1 banana, 2 Tbs tart cherry juice, ½ C apple cider or juice. Blend until a smooth consistency and enjoy!
More about Wild Blueberries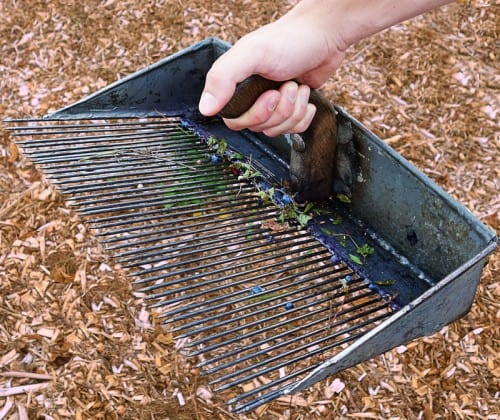 Wild blueberries (vaccinium angustifolium) are one of the most potent antioxidant fruits. Studies of these antioxidant-rich super berries and the bioactive phytonutrients that give them their deep blue color reveal a wide range of potential health benefits. They contain a diverse range of micronutrients and notably high levels of the essential dietary mineral manganese, plus vitamins K, C, B6, and E, dietary fibre, and potassium. These tiny berries are ancestors to the more familiar and larger cultivated blueberries. They are one of three berries (wild blueberries, concord grapes and cranberries) native to North America and have thrived in the New England climate for thousands of years. In terms of consumption, blueberries rank second only to strawberries in popularity.
Only 30% of the wild blueberry plants' biomass is above ground. The 70% of the plant that is below ground is able to quickly regenerate the above-ground shoots and leaves. Unlike the larger cultivated (highbush) blueberries, wild (lowbush) blueberries are not planted. They spread by ground runners or rhizomes, grow a mere 18" in height, and are traditionally harvested with hand-held rakes. We love these amazing plants and their intensely flavoured, nutritious fruit!