Double the capacity of your Proofer.
Our shelf kit creates a second level in the Proofer, ideal for proofing two sheet pans or four loaf pans.
Sheet pans should be 36cm x 30.5cm (14" x 12") or smaller.
Loaf pans should be about 3" tall while using the shelf-kit, so that the maximum height of the risen bread is 10cm (4").
Make it Double.

You can double the capacity of your proofer within seconds with this shelf kit.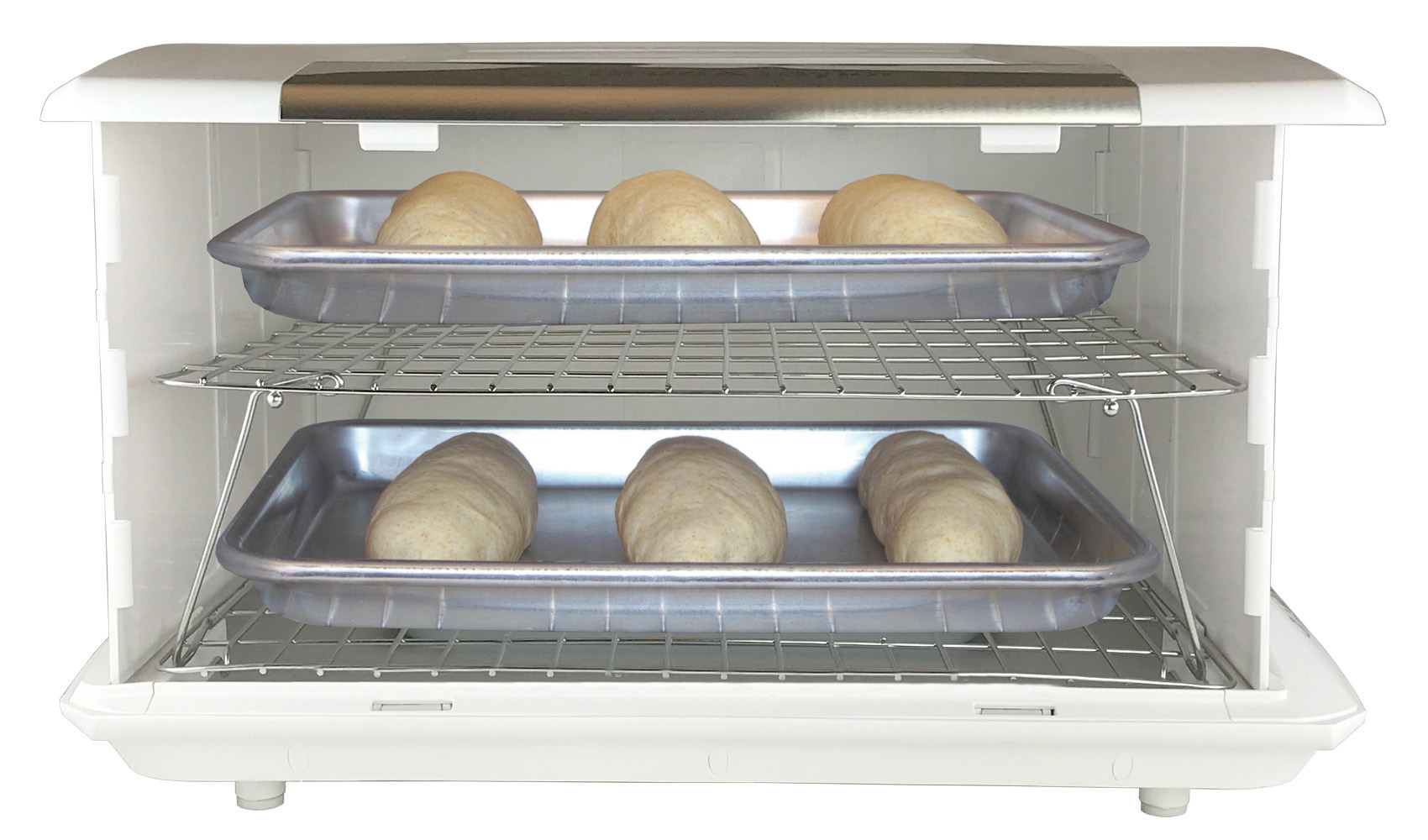 Ideal for proofing of two sheets or four bread tins.