Chocolate Bark Makes a Perfect Homemade Gift
If you're looking for ideas for a delicious gift, homemade chocolate bark is one of the easiest treats you can make, even if you're busy with a hundred other things.
Seven Simple Steps
Put chocolate in a bowl.
Put the bowl in the Proofer.
Wait for the chocolate to melt.
For more shine and snap to the chocolate, stir in some seed chocolate and cool to 33º C. (For more instructions on melting or tempering chocolate, see our page on chocolate.
Spread the chocolate about ¼ inch thick on a foil-lined baking sheet.
Scatter your choice of toppings over the chocolate.
Let your chocolate bark cool and harden, and then cut or break into pieces
It Really Is That Easy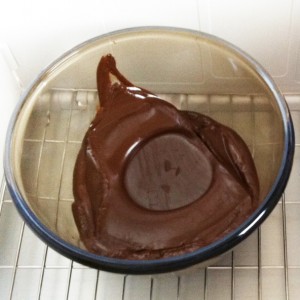 The great thing about using the Folding Proofer to make chocolate bark is that you don't have to worry about scorching the chocolate, and you don't need a double boiler. At 46º C it will take about 2.5 hours for a 500g solid block, and even after it's melted you can leave it for a couple of hours without worry.
The Only Hard Part
The most difficult thing about making chocolate bark is deciding what to put on it. "Go granola" and sprinkle your warm chocolate with granola. Or jazz it up with some red and green color. Crushed peppermint candy on chocolate bark is a classic this time of year. Sliced gumdrops look amazingly similar to stained glass. If someone you're planning a gift for has a favorite candy, this is the perfect opportunity to make some thing special–and so easy–for him or her.
Some Topping Ideas:
Nuts: Candied or plain pecans, honey-roasted peanuts, toasted almonds or walnuts
Fruit: Dried cherries, cranberries or blueberries
Seeds: Sesame seeds, pumpkin seeds
Candy: Sliced peanut butter cups, broken up toffee, peanut or plain M&Ms
More chocolate: Chopped up pieces of Andes mint chocolate, or drizzled melted chocolate in a contrasting colour
More Reasons to Love Chocolate Bark
Yet another beautiful thing about chocolate bark is that you can make more than one kind from each batch of melted chocolate. Go ahead and make half with dried fruit and nuts and half with a candy topping. You get twice the variety with practically no additional effort.
As for the type of chocolate, use whatever kind you like, whether that's milk, dark or white chocolate. For information on tempering different chocolates: How to Temper Chocolate.
If you're already making one or more kinds of cookies, chocolate bark makes a great addition to a mixed plate of cookies.
Wrapping It Up
Some of the best gifts are the homemade kind. Whether those on your list have been naughty or nice this year, holiday treats are fun to give and to receive.